Performance and AGG (Aesthetic Group Gymnastics) Program - Birthday Party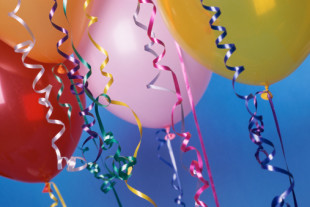 Birthday Parties are back starting September 11th, 2021
Birthday Parties are held at:  Planet Studio #1701-Welch St. North Vancouver. BC V7P3G9
Both—boys and girls aged 3-16 are welcome!
Please choose your Party Theme: Rhythmic/Just Dance/Games only/Princess/ Pirates/Frozen/Under the sea/Unicorn/ Mickey and Mini Mouse/ Mermaids/ Little Pony/ Dinosaur/ Spiderman/ Batman… 
All parties are 2 hours long (1.5 hr of activities and 30 min of Party room) Bouncy castle is included! You will have an additional 30″ before and 30″ after party for set up and take down your own decorations. Snacks, drinks and cake are not included (you can bring your own)
Cost:
-Group of up to 12 kids $317 (GST is included)
-Any additional child is $20 (GST is included)
*We can accommodate group of maximum 30 kids                                              
Add ons for the Parties:                                                                                                 – Face paint $45 (GST is incl) all of the materials are provided by the artist     – Ballon Drop $45 (GST is included) around 50 balloons will drop from the ceiling adding fun time and additional present to each child to take home       – If you prefer us to decorate your theme party please add $30 for decorations and $30 for Set up and take Down your own decorations               – If you are short on time, please contact us regarding Theme Goody Bags for your guests (Price is vary from $6.00 to $12.00 per person depending on the theme)
Please contact us to book your time and theme today:
Saturdays: 6:00-8:00pm
Sundays: 1:00-3:00; 3:30-5:30; 6:00-8:00pm
$100 deposit is required to book your day/time.                                   
Cancelation Policy: Regardless of when your booking was placed, if for any reason you cancel your reservation your deposit is 100% REFUNDABLE within 48 hours prior to the event. If you cancel your party less then 48 hours your booking fee is non-refundable.